I intend for this page to give you, the customer peace of mind by knowing you can speak to me and meet me directly and know exactly who will be working on your wheels/calipers/car and be furnished with a detailed outline of the work that will be carried out.
My name is Dan, I have spent around 15 years in the painting side of the motor trade, mainly painting and refurbishing alloy wheels, brake calipers and automotive parts, as well as paintwork correction and high end exterior detailing and protective coatings. I have done some incredibly custom work and have been lucky enough to work on some truly amazing and exotic cars, leaving me with first hand experience with Ferrari's, Lamborghini's, Bentley's and so on.
Five years ago,  I decided to take control of my own destiny and launched my own business Dan Merrin Wheels, giving me the chance to provide a personalised and dedicated service and make sure that each and every one of my customers is happy. I aim to impress with my high end work, which means my prep is fussy and my paint finishes are flawless !
Cutting our teeth first in Long Eaton, Nottingham, we have now expanded to larger premises. Wanting to stay local to the East Midlands, we've moved to a quirky listed mill building based in Draycott, Derbyshire. This picturesque village is close to Junction 25 of the M1, making it convenient for customers both new and old, particularly those in and around Nottingham, Derby and Long Eaton.
FULLY INSURED – You can leave your car or parts at our premises with the peace of mind that they are fully covered, our property has recorded, live-link cameras inside and out, we have great public and service/product liability insurance as well as 8 years fully comprehensive claim free road risk trade insurance.
I am more than happy to talk with anybody who would like to know more about either myself or the business.
enquiries@danmerrinwheels.co.uk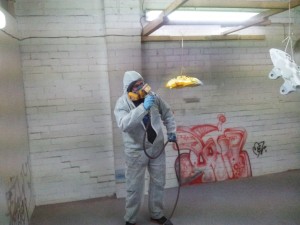 Daniel Merrin
Owner/Director
Professional Alloy Wheel Refurbishment & Brake Caliper Painting Nottingham, Derby & Long Eaton